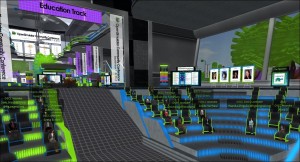 [Above] "Breakout" Auditorium Used During an OpenSimulator Community Conference
3D virtual world campus spaces (like the Tulane SCS Metaverse) enlarge the number of educational (and career enhancement) activities possible in online courses. More specifically, a virtual world campus supports:
Instructor-student meetings;
Instructor-student discussion periods;
Student group assignment meetings;
Guest lectures;
Guest interviews;
Student focus group meetings;
Actual/simulated professional conferences and/or fairs;
Student productions (for example, student created events, exhibits, coursework portfolios, etc.);
Student experimentation (for example, behavioral economics experiments can be staged using non player characters or NPCs); and
More!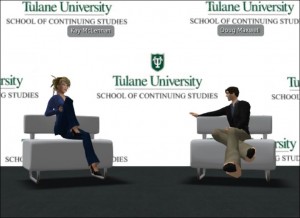 [Above] Tulane SCS Metaverse is the Perfect Backdrop for an Interview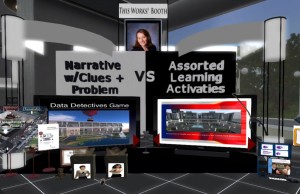 [Above] Booths to Accompany Showcase Tours (of the Tulane SCS Metaverse)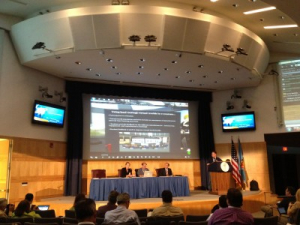 [Above] "Mixed Reality" (Real Time + Virtual World) Presentations at the FCVW Conference in 2012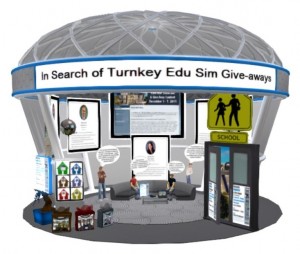 [Above] "Freebie Give-Aways" (@ the OpenSimulator Community Conference)